MISS GRAND
Singapore
MGI061
Emilbiany
0%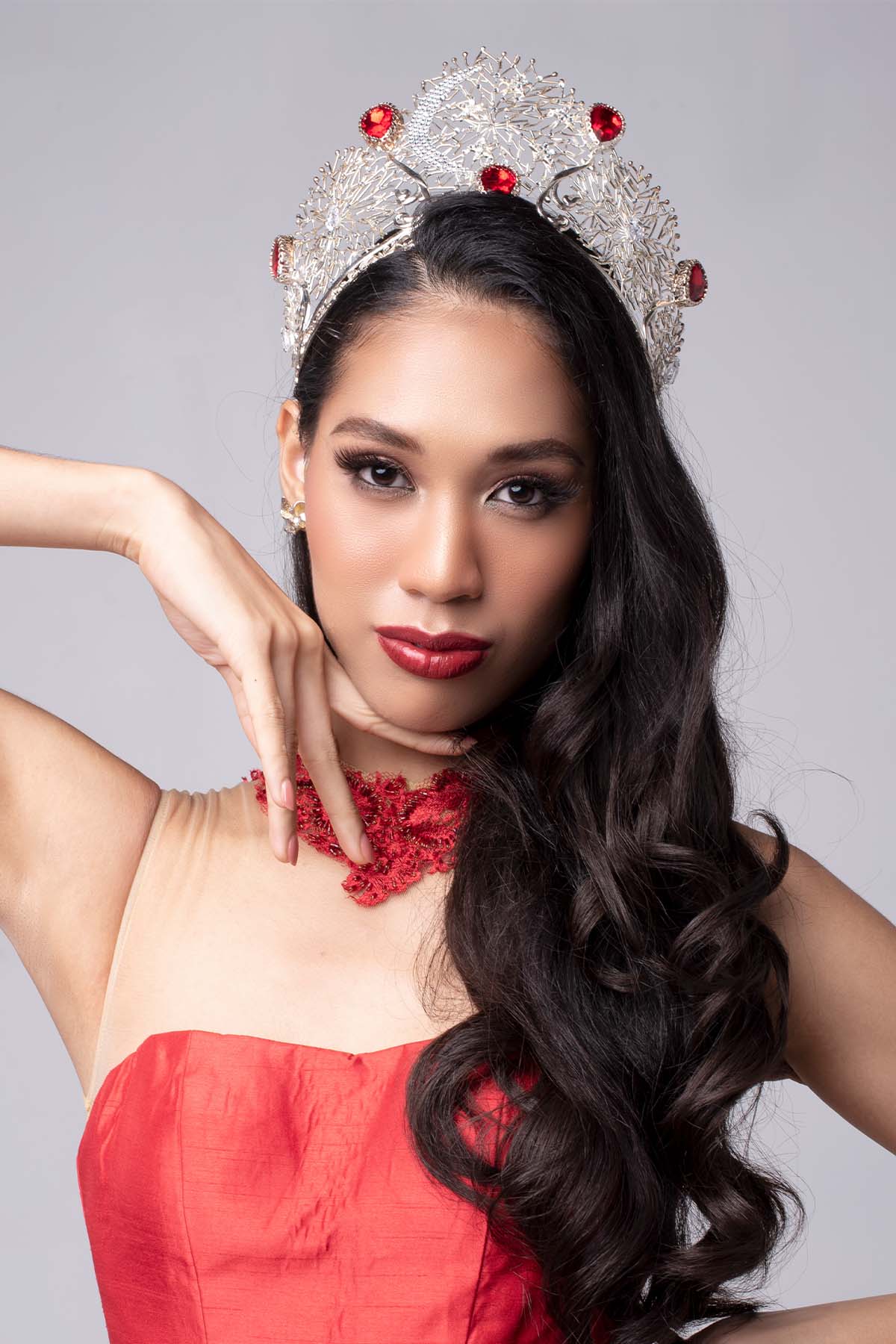 INTRODUCTION
Hello! 🌺 My name is Emilbiany. I'm 24 years old, standing at 175cm tall. Other than being Miss Grand Singapore, I work as a drama educator, actor and model. I love what I do as everyday I get to live a life of free expression and creativity. Working with children and performing brings me so much joy, as everyday is a glorious adventure.
PASSION TO BEAUTY PAGEANT
The realm of beauty pageants has evolved in recent years. It provides empowered women, a platform to amplify their truth and their voices. It is more than just superficial beauty. This platform is opportune for women and our community to embrace ourselves and make a powerful impact.
SKILLS
Aerial silks, Trapeze, Rollar Skating, Karate, Painting, Sewing and Crocheting/Embroidery
BODY, BEAUTY AND BRAIN
I believe that the body and mind both are sacred temporary vessels that we are gifted with to experience life in it's fullest essence. It is up to us to medicate and utilise them well, to serve not only beauty but the people around us. To me beauty isn't everything, it is temporary, even the prettiest of flowers wilt. Inner beauty however, is what truly inspires kindness and love and truly changes the world. True beauty leaves a legacy.