MISS GRAND
China
MGI012
Shirley
0%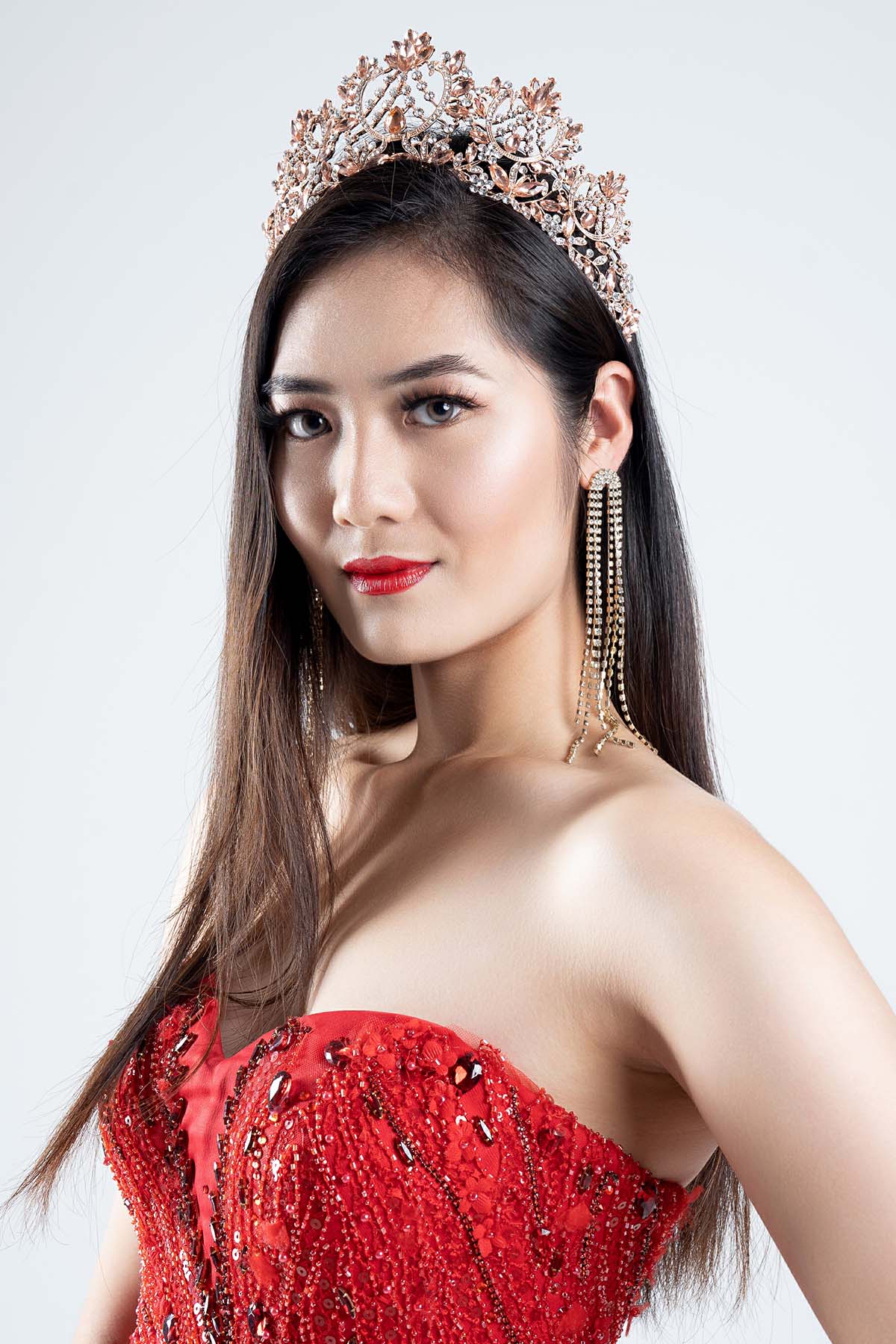 INTRODUCTION
Shirley was born in Shanghai, raised in Vancouver. Coming from a multicultural background she advocates for cultural inclusivity, breaking stereotypes, and making the impossible possible. Shirley is a model, graphic designer, English teacher, and nail technician. She is also a dancer who enjoys Chinese dances as it is a way to honor her heritage
PASSION TO BEAUTY PAGEANT
Pageantry has taught Shirley how to become a powerful and confident woman. She feels the love not only from her team and fellow sisters, but also from people around the world. Therefore, giving back to the community and encouraging the younger generation today to be confident are her biggest passions in pageantry.
SKILLS
Shirley speaks five languages, English, Chinese Mandarin, Chinese Cantonese, Shanghainese, and Japanese. Graduated with a degree in Interactive Arts and Technology, Shirley became a graphic designer which she now uses the skill to teach people how to build their self-confidence through building a personal brand. She also does traditional Chinese dance where you can often see her performing in local public areas.
BODY, BEAUTY AND BRAIN
Shirley always believes that you look exactly like who you believe you are. There isn't a true definition of beauty because everyone is uniquely beautiful. She believes that people's bodies, beauty and brains are gifts from God and nature, therefore, she always encourages people to be confident and be proud of who they are. Always think positive and live positive.