MISS GRAND
Czech Republic
MGI019
Mariana Beckova
VOTE SYSTEM IS CLOSED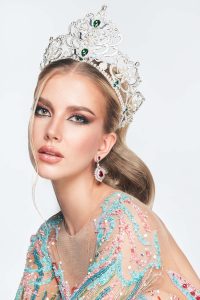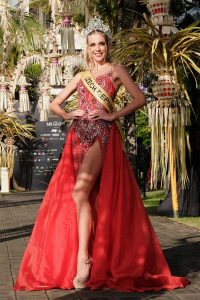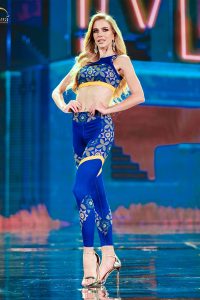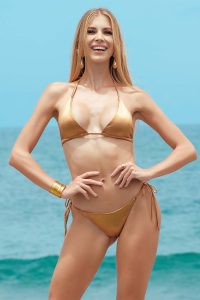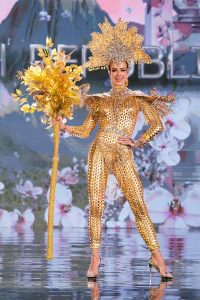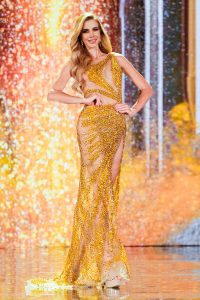 INTRODUCTION
Sawatdee ka. My name is Mariana Beckova and I am your Miss Grand Czech republic 2022. I am currently finishing my Masters Degree of Child Development psychology as my main goal in life is to help children to overcome trauma to grow up into strong happy individuals. I want to focus on helping children because I believe that every child should have a fair chance in life. I want to build schools all around the world, so more and more children have access to education. That is my biggest passion and one day I want to have my own foundation which builds schools.
PASSION TO BEAUTY PAGEANT
I remember as a small girl watching beauty pageants with my grandmother and envisioning myself one day standing at the grand stage myself. I am beyond grateful that my childhood dream came true and I can represent my beautiful Czech country at international level as I believe that today's beauty pageants and especially Miss Grand International are not only about being a "pretty face" but it's about showcasing your inner beauty, intelligence, strength and compassion. Beauty pageants can jump start your career in many fields and bring awareness to your causes. As I mentioned before, my passion is to bring education to kids around the world. I have already opened a school in Bangladesh and helped fix schools in Arusha, Tanzania and Bali. Now imagine how many more schools and kids I can help with a big incredible organisation like MGI having my back?
SKILLS
Aside from my studies and working for my causes I am a devout yoga practitioner and teacher. I also love singing, acting and surfing. I love learning foreign languages as there is nothing more rewarding than being able to communicate with people in their home country. Next to speaking my native Czech language, I am also fluent in English, Spanish and German and I believe I am quite good in Bahasa as I lived 1,5 years in Bali and I am currently learning Thai as well. My big passion is also creating motivational podcasts and vlogs.
BODY, BEAUTY AND BRAIN
Beauty – When it comes to beauty that is very subjective. We all see beauty in something else and that's as it should be. It might sound like a cliche but I find beauty in every human with a good heart I come across.
Body – I do believe that we should take care of our bodies. And I don't mean it from a shallow point of view. Your body is a vessel for your soul and therefore you should take care of it. Especially as someone in the spotlight, you should be the role model to young people around the world and show the importance of a healthy diet and exercise to maintain good health not only physically but also mentally. I love healthy food and sharing delicious healthy recipes. Nowadays more and more people are becoming sick due to bad processed food and lack of exercise. I want to show everyone that healthy food and movement are detrimental to their well being and happiness.
Brain – We live in 2022 where women are no longer only housekeepers and wifes. Don't take me wrong. There is nothing wrong with it if a woman chooses this path. But I want to show young girls around the world to follow their dreams and finish their education so they can become anyone they want to be. Women are successful lawyers, doctors, business women ,entrepreneurs and leaders. It's important as a beauty Queen to lead the example and motivate today's youth to achieve their goals no matter how big or small they are.

y