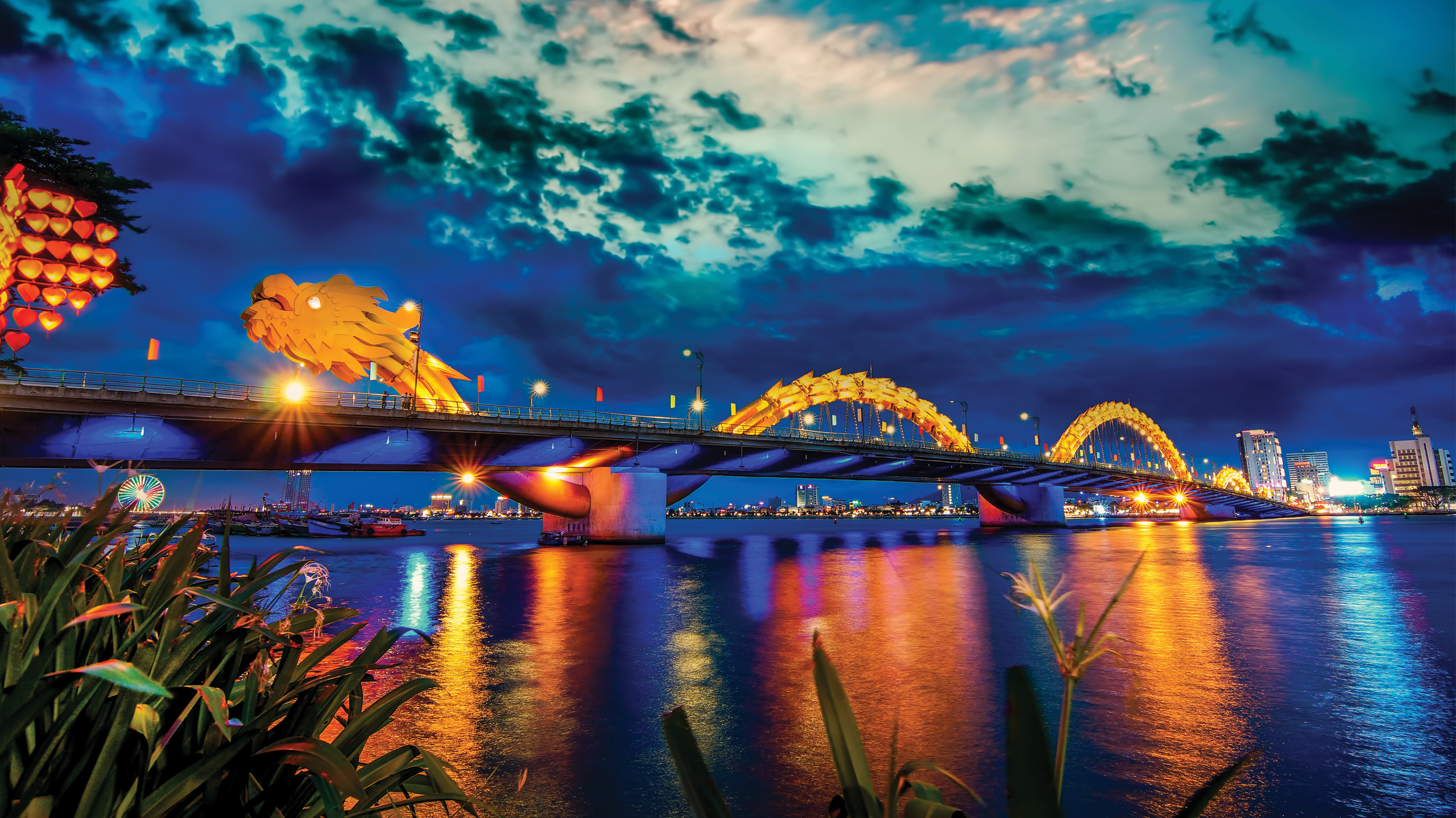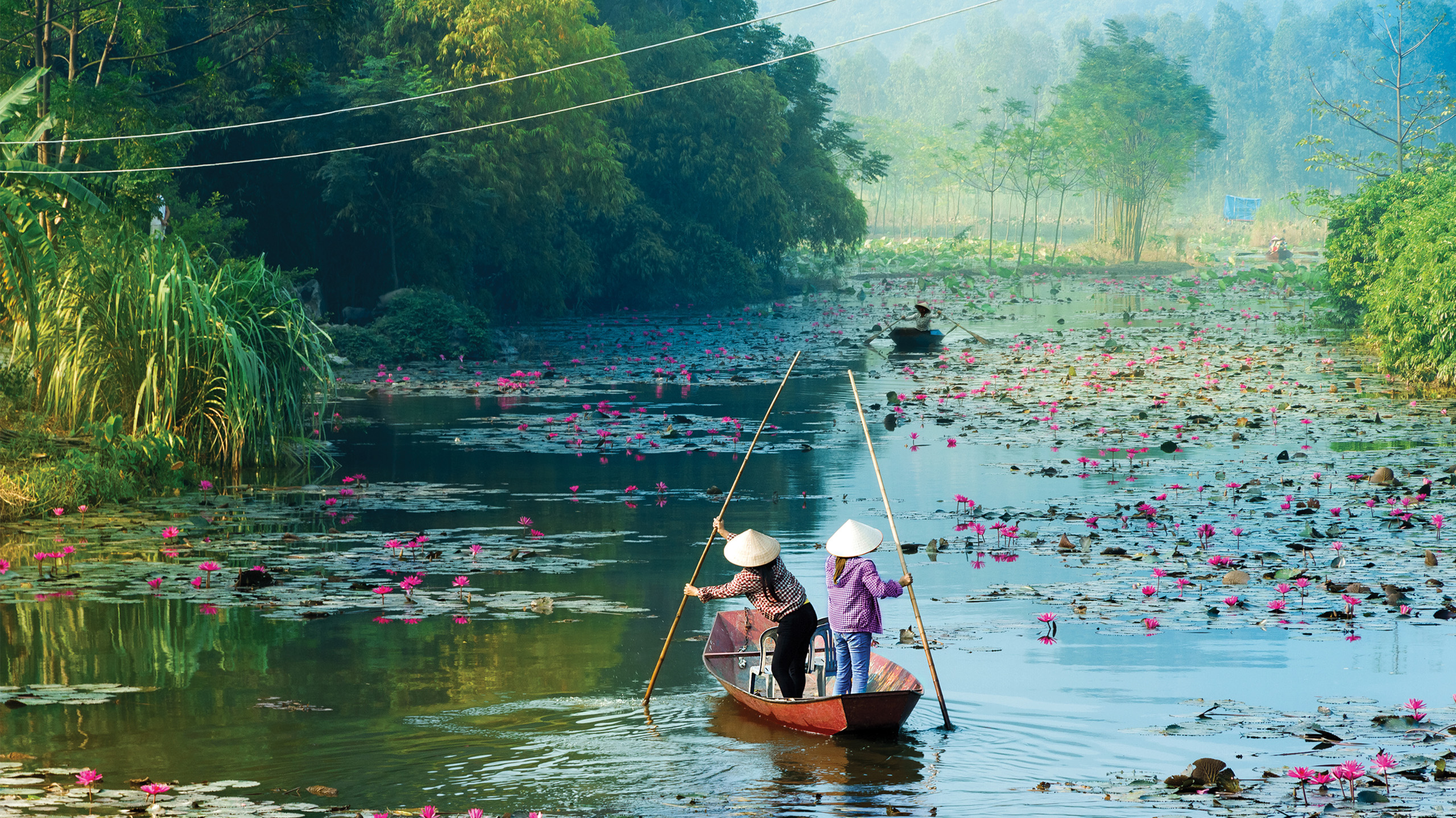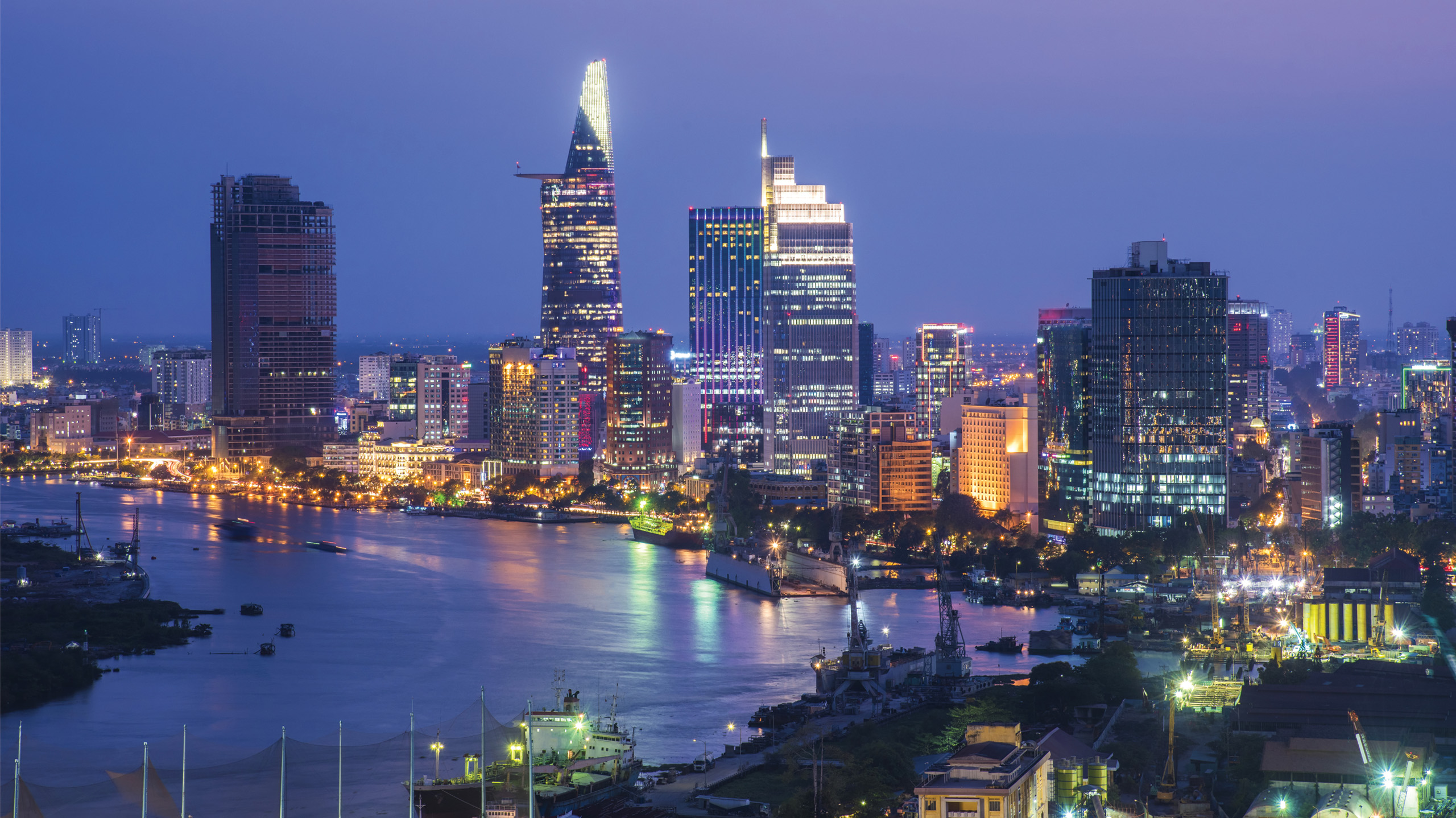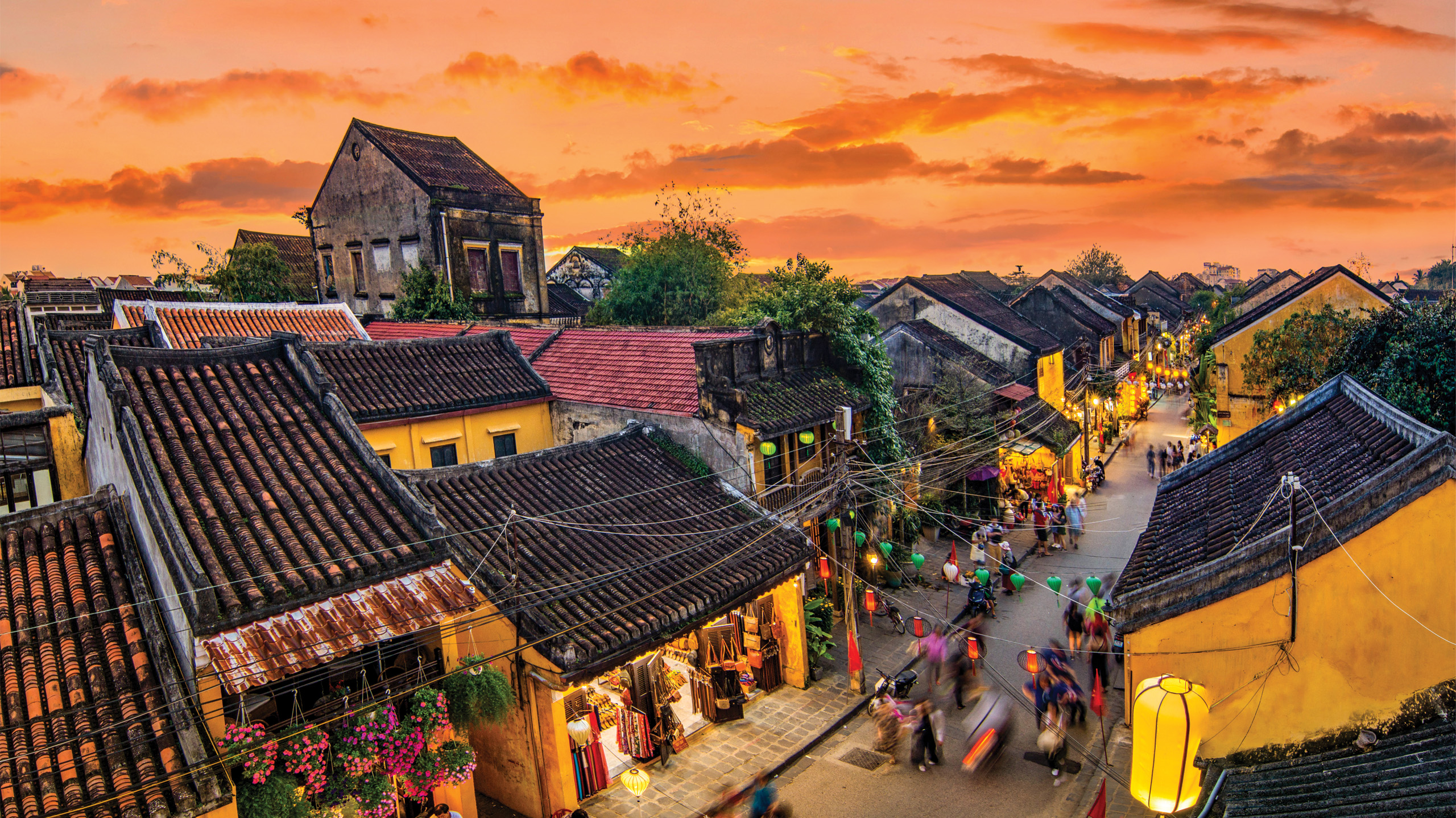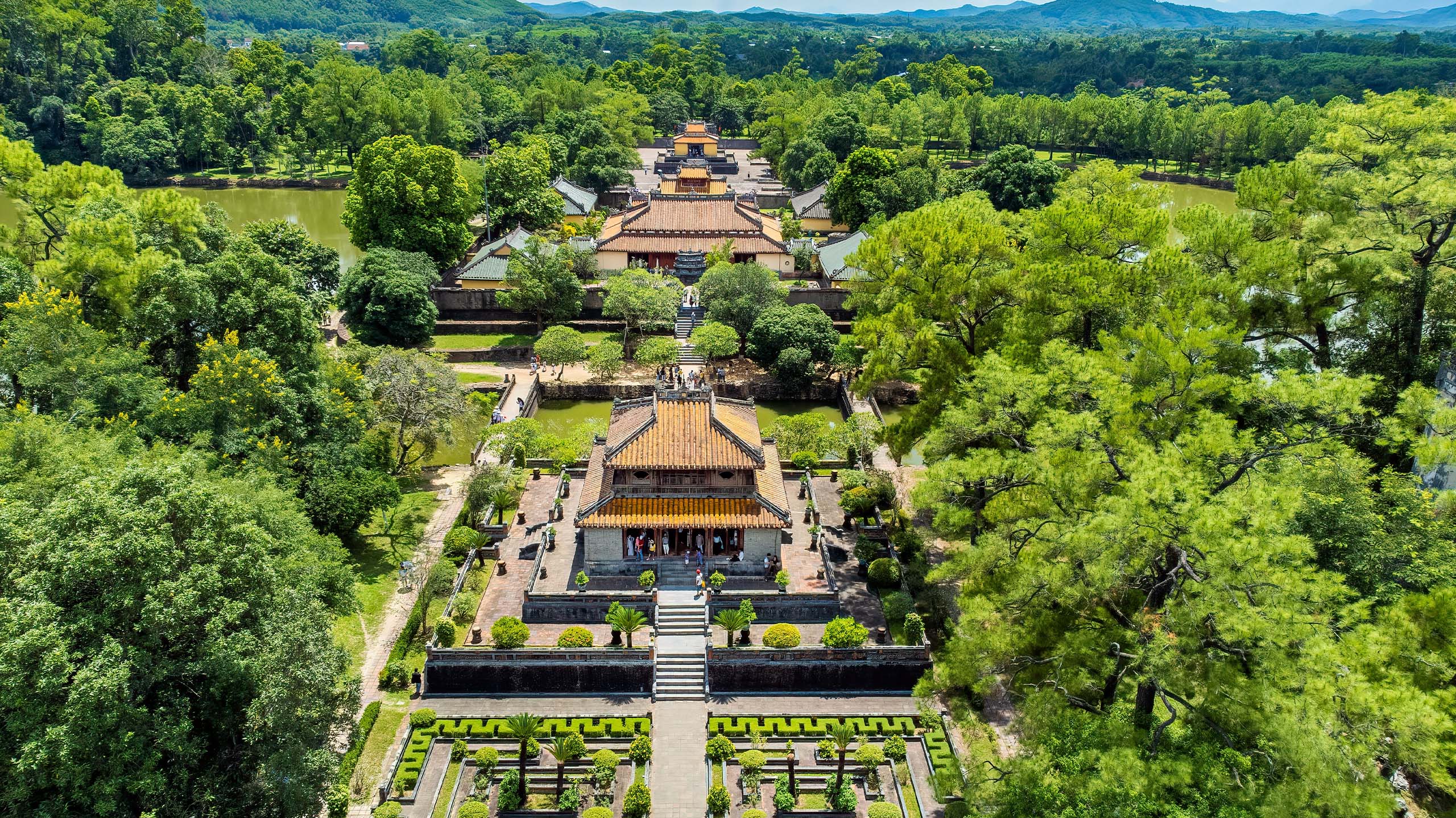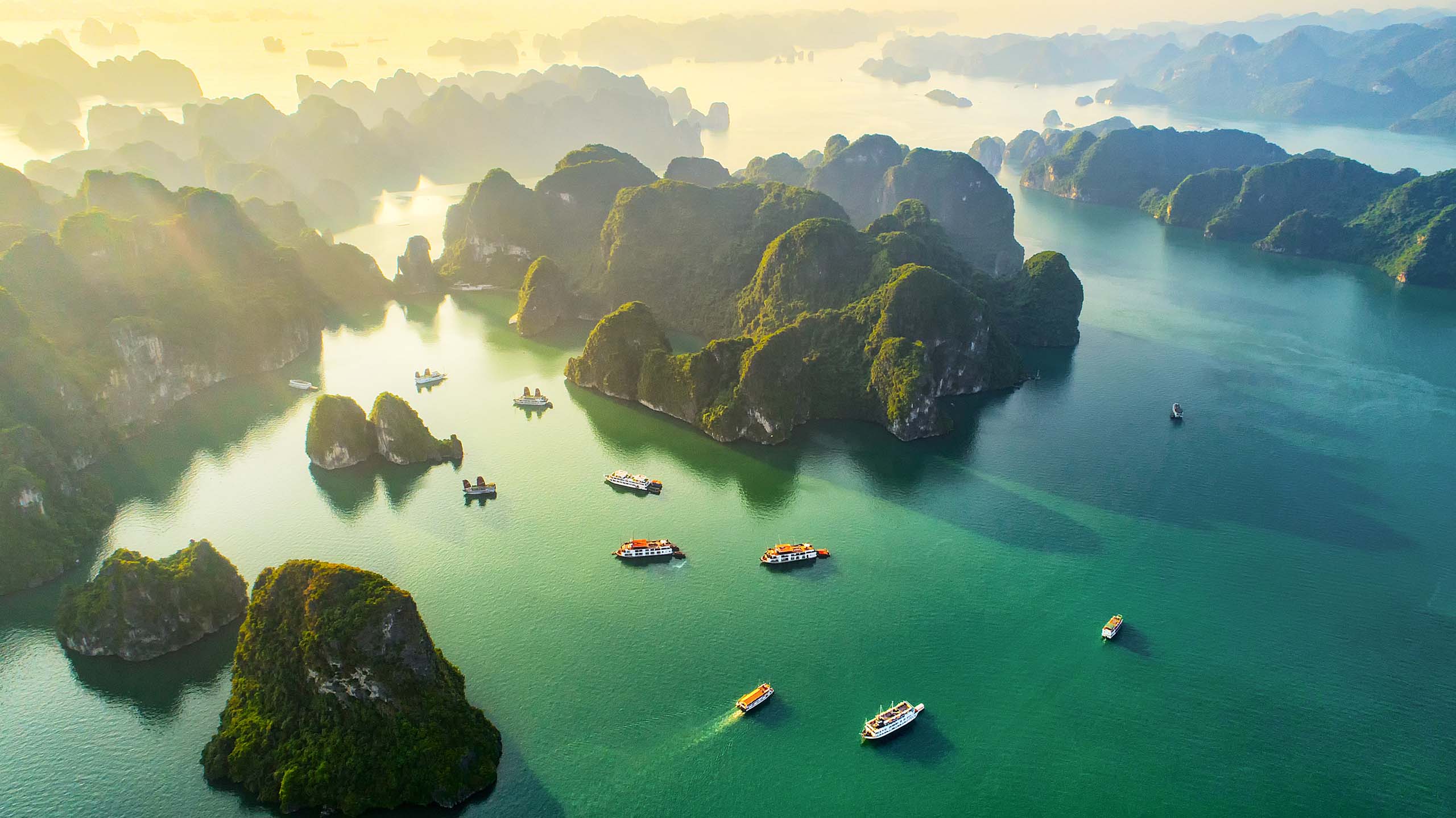 HA NOI - HALONG BAY - DA NANG - HOI AN - HUE - HO CHI MINH CITY
          A place where tradition meets modernization, one of the happiest countries in the world, can't be anywhere but Vietnam. This beautiful country touched our hearts with its authentic culture, which adapts from time to time while maintaining its uniqueness. 
Vietnam is different, the vibes can recall so many great memories in life. 
Our candidates, who are from all over the world gather together to experience the grand moment while enjoying their trip to many of the iconic places in Vietnam.
          Hanoi : The capital city of Vietnam, also the central government of Vietnam, is located on the right side of the Red River. The important industries included mechanics, plywood, textiles, chemicals, and local handicrafts. Hanoi is one of the biggest capital cities in the world with a population of more than 8 million people
          Halong Bay : Ha Long Bay is a part of the Gulf of Tonkin, which lies in the northern part of Vietnam, not so far from Hanoi. With more than 1,969 limestone islands and more than 120 km of coastline combined with exquisite panoramic view, UNESCO has registered Ha Long Bay as World Heritage
          Danang : Danang is the hub of economy and community development in central Vietnam, known for maritime trade and tourism with more than 60 km of coastline. One of the tourist attractions is Bana Hill, where the famous Golden Bridge is located.
          Hoi An : Hoi An ancient city is located in Quang Nam province, preserving its unique cultural heritage. Hoi An was registered as a UNESCO World Heritage in 1999, due to being a grand vision of a Southeast Asia port city between the 1500s and 1900s, shown through the architecture that combines local and global smoothly.
          Hue : Hue is also one of the registered UNESCO World Heritage, as a cultural heritage with a lot of historical significance and tourist attractions. The city attracts a lot of tourists annually. Hue is located beside the Perfume River, which is believed to be the most fragrant river in Vietnam due to the flowers and fruits planted along it. Nowadays, due to the expansion of industrial factories, the river has lost its fragrance, but its name is still iconic to Hue.
          Ho Chi Minh City : The largest city in Vietnam was previously known as Saigon. Being under French colonial influenced the culture and architecture of its population.

          Apart from the competitive nature of the contest, we all provide the best amenities and schedules for the candidates to enjoy their stay. The activities, accommodations, and facilities were generously curated by all parties involved. 
We hope that candidates will return back with joy, pride and a beautiful experience.
Hanoi : Grand K Hotel Suites Hanoi
Grand K Hotel Suites Hanoi is located in a civilized, modern urban area with a solid economic and infrastructure development rate of Hanoi Capital. Due to the location, clients can flexibly connect to other facilities, such as the National Convention Center, My Dinh National Sports Complex, and Noi Bai International Airport. Mausoleum, Van Mieu–Quoc Tu Giam, and West Lake.
Danang : Wyndham Danang Golden Bay
The hotel is surrounded by Son Tra Peninsula and Danang Bay, Wyndham Danang Golden Bay provides the ultimate retreat for business and leisure travelers. The hotel is minutes from the city center and tourist attractions like Danang Cathedral, Danang Museum of Cham Sculpture, and Han Market. It is also easy to commute to Danang International Airport.
Ha Long : Sea Stars Hotel Ha Long
Sea Stars Hotel Ha Long is located near Ha Long Bay, and clients can enjoy the restaurant and spa. The hotel also provides a sunken pool bar, indoor swimming pool, and sauna.
Hue : Kawara My An Onsen Resort
Kawara Resort is a resort that combines Japanese-style onsen and relaxation with Vietnamese culture. The signature hot spring bath service is operated according to the high standards of Kawara Management, one of the well-known traditional Japanese Onsen brands.
Ho Chi Minh City: Rex Hotel
Rex Hotel is a luxury hotel located in downtown Ho Chi Minh City. It was originally opened in the early 20th century as a French garage. Rex Hotel was rebuilt to become one of the city's most incredible addresses. It prides itself on offering guests many high-class facilities including 286 individually designed guestrooms, a range of function & meeting rooms ideal for weddings, business, or events, a health club, and four in-house restaurants, cafes, and bars.


Hall For National Costume Competition, Preliminary Competition and Grand Final
Phu Tho Indoor Stadium located in Ho Chi Minh City, is a multi-purpose indoor arena constructed for the 2003 Southeast Asian Games.  
With a capacity of 5,000 seats, the stadium is equipped with a modern air-conditioning system, and many rooms with full facilities for sports activities, fairs, exhibitions, customer conferences, music shows, fashion shows, and sports competitions.
Miss Grand International 2022
Schedule
Official Contestants Arrival and Registration
MISS GRAND INTERNATIONAL 2022 in JAKARTA x BALI , INDONISIA
MISS GRAND INTERNATIONAL 2022 SHOW
𝗦𝗽𝗼𝗿𝘁𝘀𝘄𝗲𝗮𝗿 𝗖𝗼𝗺𝗽𝗲𝘁𝗶𝘁𝗶𝗼𝗻 at Bebek Tepi Sawah Bali, Indonesia
National Costume Competition – MGI2022
𝗕𝗔𝗟𝗜 𝗔𝗚𝗨𝗡𝗚 𝗧𝗛𝗘 𝗚𝗥𝗔𝗡𝗗 𝗦𝗛𝗢𝗪 live from Bali Safari theatre.
𝗣𝗿𝗲𝗹𝗶𝗺𝗶𝗻𝗮𝗿𝘆 𝗖𝗼𝗺𝗽𝗲𝘁𝗶𝘁𝗶𝗼𝗻 – 𝗠𝗚𝗜𝟮𝟬𝟮𝟮
FINAL SHOW – MISS GRAND INTERNATIONAL 2022
Criteria for consideration of Miss Grand International (MGI) contestants
Miss Grand International Organization will holistically consider the contestants qualifications including various movements from the moment of winning the national crown as a representative of the country until the moment before entering the official beauty pageant and until day 1 when the representatives of each country register to prepare for the beauty camp leading to do activities with the Miss Grand International Organization. This can be considered that the Miss Grand International Organization will start scoring the contestants from the first day until the Final Show, the end of the pageant. The Miss Grand International Organization considers the contestants based on a typical Miss Grand International style, that is, they must qualify "Beauty with Readiness", which means that besides being beautiful, the contestants must be ready with many other elements in terms of personality, a beauty queen body figure, the confidence like a model, dressing, knowledge, attitude, communication skills including the presentation of a unique identity that is outstanding and different from other contestants. In addition, they should be able to take care of their own overview looks and be a good role model for society and the new generation. Moreover, they should have all-round abilities; both talent in the entertainment industry, ability as a public figure who can speak and present things effectively without any harms to themselves, to the organization and others as well as being flexible with working as a "Public Person." Most importantly, they can be able to work on their own, use their own ideas to work, can take care of themselves and always be ready from head to toes including putting on make up, doing hair and doing everything in its entirety in order to truly answer the questions of being Miss Grand International. Therefore, the Miss Grand International beauty pageant is considered to change and write a new page of the beauty pageant's history. These all elements make the beauty pageant exciting, provocative, attractive, and unique and create the entertainment at the World Class level and the only international beauty pageant looking for a beautiful woman who has a complete set of 3 B's (Body, Beauty and Brain).
Miss Grand International beauty pageant consists of an important show format divided into all 5 events as follows:

4. Preliminary Competition is a competition where contestants can demonstrate their abilities to walk and perform through various costumes, such as swimwear, short evening dresses, long evening dresses as well as one-by-one self introduction so that the audiences can see the performances of representatives of all countries.

5. Final Show is a show that focuses on performances and the story lines of the show which are concise, fun and exciting including the winner announcement session which will be considered the most complete show. The highlight of the Miss Grand International (MGI) beauty pageant is a real showcase of acting potential from the contestants themselves through various performances such as opening dance that comes with unique introduction, swimsuit show, speech delivery, long gown walk and crowning moment without any other artists' performances which is considered the strength and highlight of the Miss Grand International (MGI) beauty pageant. In addition, during the pageant, there will be a session called the Close Interview Session that will score the contestants from each country through an interview conducted by the President of Miss Grand International Organization and the judges committee to get to know the contestants in terms of their thoughts, attitudes, personality and knowledge.
WELCOME CEREMONY PREE CONFERENCE